WBC SELLS PACQUIAO-COTTO KEY-RINGS TO RAISE FUNDS FOR RP TYPHOON VICTIMS


WBC SELLS PACQUIAO-COTTO KEY-RINGS TO RAISE FUNDS FOR RP TYPHOON VICTIMS

By Alex P. Vidal
PhilBoxing.com
Tue, 13 Oct 2009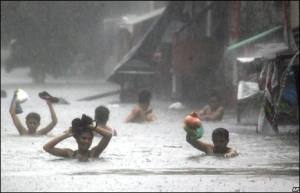 LOS ANGELES, California – The World Boxing Council (WBC) has offered its "modest support to the great people of this extraordinary boxing country (Philippines)", which was recently slammed by deadly typhoon "Ketsana" that killed hundreds of people and rendered thousands of families homeless, by selling commemorative key-rings of the first WBC Diamond Belt fight ever between Manny Pacquiao and Miguel Angel Cotto on Nov. 14 in Las Vegas, Nevada.

The project dubbed "WBC Asia Relief fund – Philippine Disaster", offers circle keyring model double face key-ring: one face with Pacquiao, the back face with Cotto 1 ¾ inches diameter, glove model big (3 inches tall by 2 ¼ wide) shiny finish and old metal matt finish for the following prices: 5 assorted key-rings = $50 US plus shipping; 10 assorted key-rings = $95 US plus shipping; 15 assorted key-rings = $140 US plus shipping; 20 assorted key-ring = $185 US plus shipping; and 50 assorted key-rings = $450 US plus shipping.

CHARITY

According to the WBC News released from the office of president Jose Sulaiman Chagnon in Mexico City dated October 12, 2009, "all the money raised will be sent for charity to the Philippines through the Games and Amusement Board chaired by WBC vice president Eric Buhain.

"The WBC joins the world helping force just like we did in 2005 in the Asian Tsunami disaster. Extra donations will be really appreciated by our Philippine brothers," said the WBC News.

Associated Press has reported that authorities sent more than 200 coffins recently to the typhoon-battered northern Philippines for the grim task of burying the storm's victims, including a family of eight whose house was buried under a torrent of mud.

DEATH TOLL

The nationwide death toll from landslides and flooding reportedly stood at more than 600 since back-to-back storms started pounding the northern Philippines on Sept. 26. Hundreds of thousands are still displaced, and the damage from the worst flooding in 40 years has run into hundreds of millions of dollars.

The death toll was so high that some areas ran out of coffins. More than 200 wooden caskets assembled in neighboring provinces were expected in Baguio, where more funerals were planned, said regional disaster-relief director Olive Luces.

Baguio city, in the heart of the Cordillera mountain range where at least 277 people died, organized a burial for a family of eight, including six children, whose house along Marcos Highway was pinned down by other houses that tumbled down a mountainside late last week.